Reflections on healthy adult relationships.

Global rating average: 0.0 out of 5
Healthy adult relationships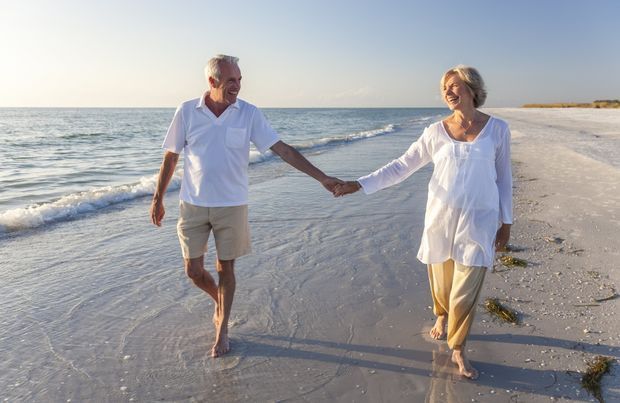 Healthy adult relationships:What is the difference between people who have succeeded in personal and family life, from those who are not going smoothly?
Most people think the whole thing is just luck. Someone in life luck smiles more, and someone less.
In fact, there is one important difference between successful people in family life and today's majority.
A simple secret on the surface:succeeded in private life only those who respect and value their soul mate.
Most of us do not know how to do this. Falling in love, they immediately begin to merge their borders with their spouse (spouse), losing the sense of his (her) individuality.
To love means to appropriate an object to oneself, to possess and dispose of it, to strive to "squeeze" out of it as much pleasure as possible. By any means.
If the object of feeling is an individual person who has the will, has his own set boundaries, then it is considered to be distant, having a "stone heart", unable to love and be loved.Try to start respecting your loved one, as you will see that the "love" for him will immediately decrease.
People who are in psychological dependence on love for the second half cannot respect their loved one no matter how hard they try. It seems to them, on the contrary, that respect for the beloved is at a very high, even transcendental level. This is becausehe (loved) is considered their own part, an integral part.
Praised to the top, worshiping - but not respected. After all, what is respect?When you recognize in a person a person, an individual, independent from anyone who cannot be controlled and impose his opinion, this is respect for the person.You generously give the object of respect an honest right to choose your own values, behavior, goals, and desires.
If you respect a person, it is difficult not to notice his indifference in love for you. Illusions disappear, and you will see what they must see. Since, noticing his indifference to you, it is difficult not to pay attention to this and remain one. Dislike leads to rejection of the partner and the impossibility of maintaining normal relations.
Respect means distance, a culture of relationships, rules, boundaries, etiquette. For many who know only the scheme of code-dependent relationships, such subordination will seem indifferent. But if you just assume that your partner has his own desires, goals, thoughts and values, which are not at all connected with you, you will get rid of many illusions, you will see nothing owe a person to you personally.How painful can such an epiphany be?
For example, a woman at the reception told me that she offers a man to live together, and receives an answer "about the impossibility of such a relationship, because he wants to live for one day and not burden himself with anything."
An adult in his right mind understands that these are empty words, as he is able to correctly understand and not depend too much on the refusals of other people - any people. A woman trained only in co-dependent relationships will, by savoring, look for hidden meaning, deferred consent in the man's response, since she is completely incapable of accepting a simple "no", this option does not suit her at all. She's definitely alreadymerged its boundaries with him, and I am sure that the object must obey its plan and be togetherwith her.
Want to be loved - show respect for the person you like or who you are in love with. Learning this is no easy task. When,if a person likes you and shows respect to him, the result will be the same: a person will fall in love with you completely and most likely will never dislike you.This is one of the main rules of relationships. If you respect a person, you will adequately perceive other people's desires and interests, while other illusions will stop touching you.
In today's world, many people are more or less able to respect in friendly relations, but they have no idea how to show a sense of respect for their loved one. Respect in itself implies the absence of a merger. All these "pirouettes" with approaches and adjustments to the object of feeling are a waste of time, because there are set borders. Not understanding this, people fall in love and merge with the person, without thinking about the consequences.
When you have to remember the boundaries, reproaches immediately begin to pour in: "the shadows do not have such ardent feelings as they were before," "I am so sad and lonely," and so on. The result of the interruption of the merger will be insult, grief, tears.
In this example, a one-sided merger is considered that happened only in the representation of a woman, but in real life there is little that connects with this object: there is no close relationship, there is not enough interest in the person. The object of the feeling itself does not have a psychological pull or has, but a weakly expressed one.Ask yourself: do you need this absolute merger?When you are in a trance: do not understand, do not hear, do not see, and the coordination of actions you have broken.
Related news
Healthy adult relationships image, picture, imagery